The Pessimist
Susana Pomba
The Pessimist
, 2003-2017
(necessary remake)
offset print posters 1/0
(Portuguese version/English version)
50 x 70 cm
In its original A3 format, these posters were shown for the first time in July 2003 in the city of Luxembourg during a residency at the Contemporary Art Museum Casino Luxembourg. The following month, they were placed on the window of the record shop Flur, in Lisbon, and surrounding area (between August and October 2003).
In 2017, invited by artist duo Sara & André, the poster was redone and presented in the exhibition
Curated Curators (I)
, at Zaratan art space, in Lisbon (between March and May 2017).
Curated Curators (I) Exhibition, 2017 photo by Bruno Lopes
Curated Curators (I) Exhibition, 2017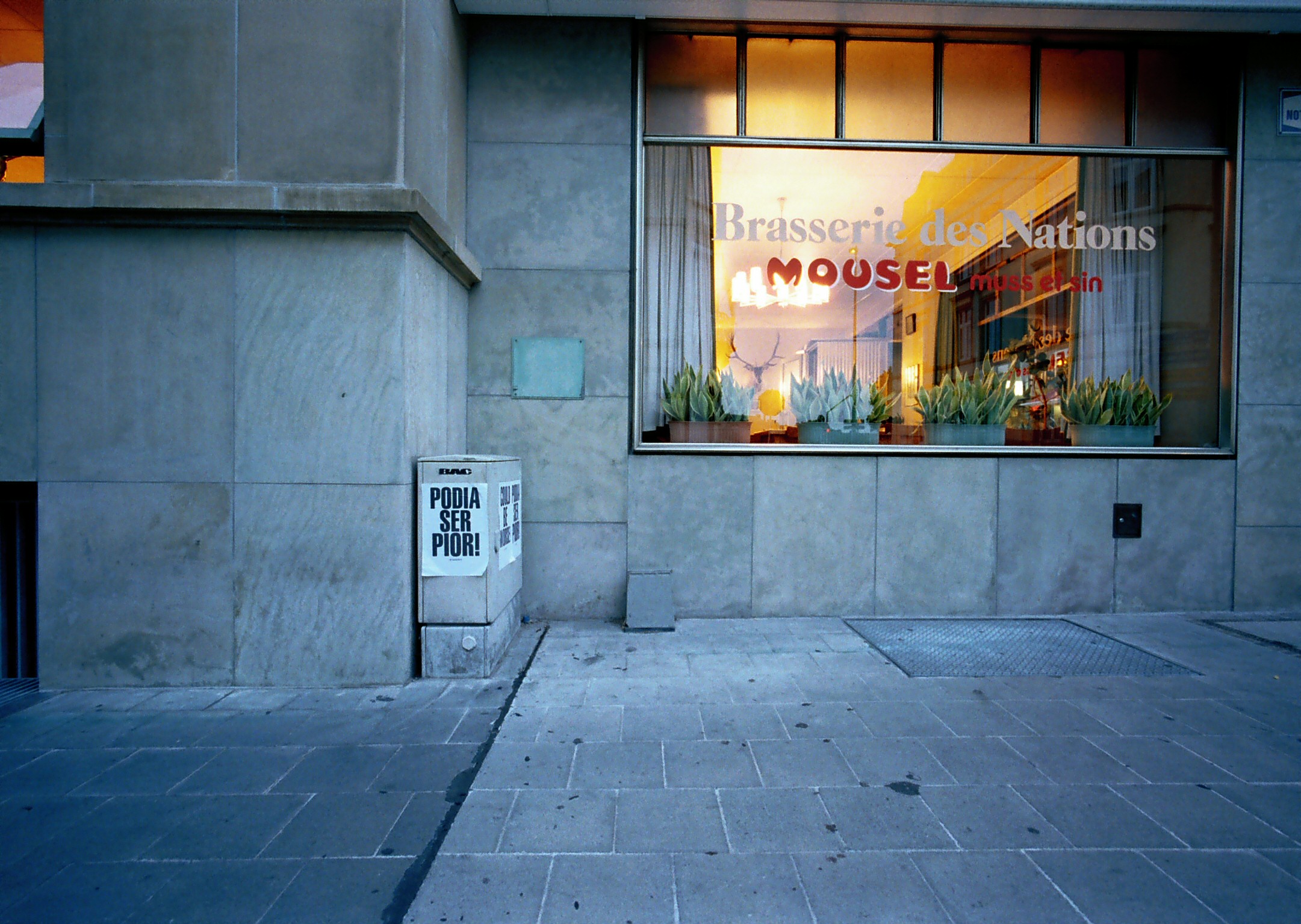 "The Pessimist" in Luxembourg (2003) photo by Rolf Sachsse
"The Pessimist" at Loja Flur in Lisbon (2003) photo by Joana Vilhena