Old School
#1-50

Artists
: Ana Jotta, André Godinho, Andreia Santana, Ângela Ferreira, António Bolota, Carla Filipe, Catarina Dias, Catarina Mourão, D.A.E.S., Diogo Evangelista, Filipa César, Francisco Queirós, Isabel Carvalho, João dos Santos Martins, Liliana Porter, Luisa Cunha, Mafalda Santos e Manuel Mesquita, Manuel Botelho, Mariana Caló & Francisco Queimadela, Matilde Meireles & Diogo Alvim, Miguel Bonneville, Pedro Barateiro, Ramiro Guerreiro, Ricardo Jacinto, Rita GT & Francisco Vidal, Salomé Lamas, Sam Smith, Sara & André, Sofia Gonçalves, Susana Gaudêncio, Teatro Praga, Vasco Araújo, Vasco Barata, Von Calhau!, among others.
Founded in 2011,
OLD SCHOOL
(OS) was a monthly project by curator Susana Pomba, housed by Teatro Praga, that presented new works by artists in a one-off night event.
An ephemeral moment where a work was rehearsed, produced and presented – the artist was invited to revaluate their work, try out new mediums, new collaborations, or investigate and rehash ideas and wishes that had never seen the light of day.
The relationship established between artist and curator, one that aimed at being mutual and that installed creative freedom, was inaugurated with a collaborative moment between both parties: the production of the promotional materials of the evening: a blackboard and
trailer
.
Between June 2011 and May 2013, the Old School project (2011 - 2018) occupied a warehouse in Xabregas (Rua Afonso Annes Penedo, Armazém 1D) in Lisbon, Teatro Praga's former headquarters. From June 2013 to February 2018 it was one of the projects that occupied Rua das Gaivotas, nº6 (former Gaivotas School), in Lisbon, a cultural space also run by Teatro Praga.
More
HERE
Old School Ângela Ferreira (w/Selma Uamusse) photo by Vera Marmelo
Old School Ângela Ferreira (w/Selma Uamusse) photo by Vera Marmelo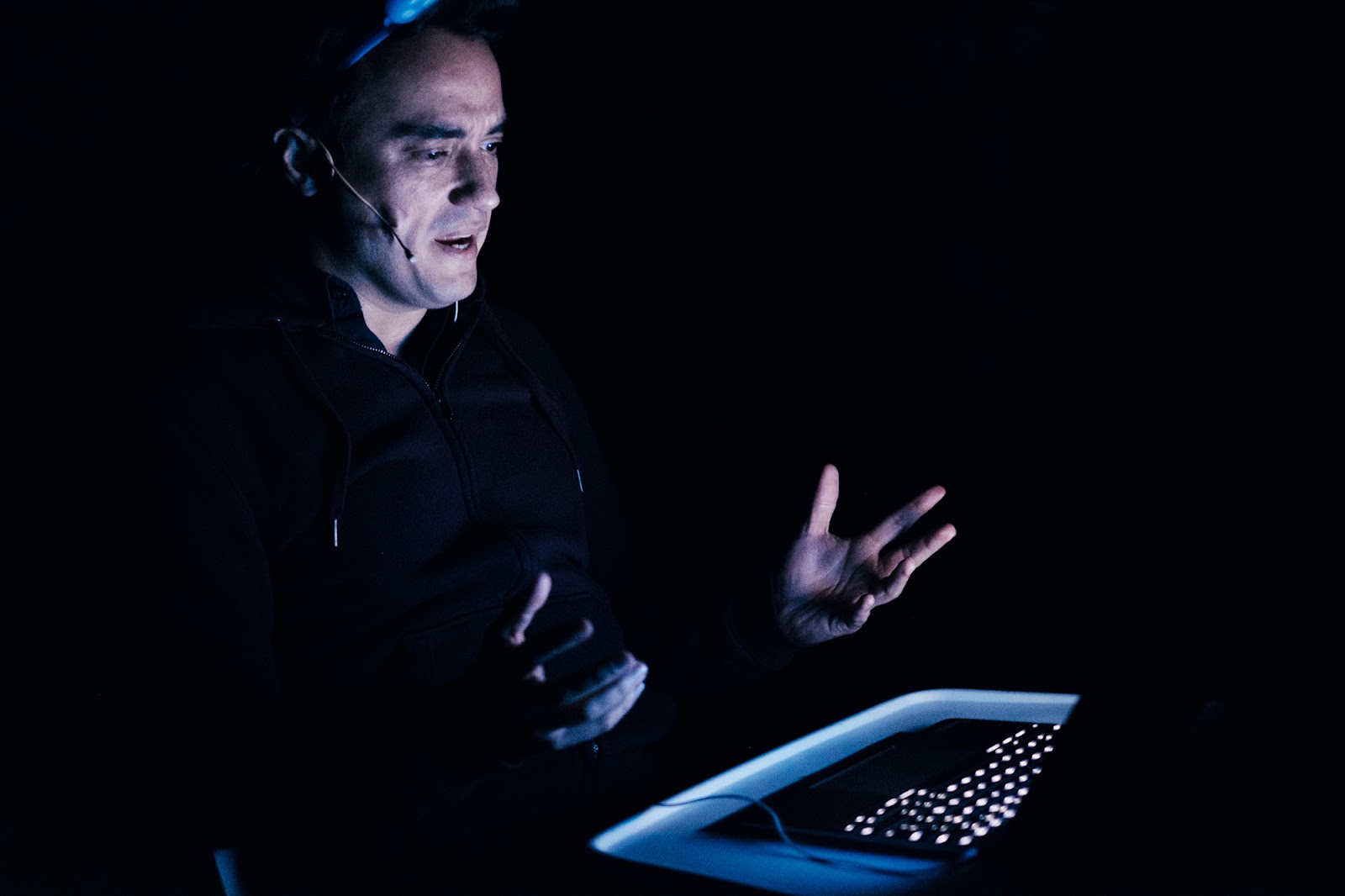 Old School Teatro Praga (Pedro Penim) photo by Vera Marmelo
Old School Filipa César photo by Susana Pomba
Old School Francisco Queirós photo by Susana Pomba
Old School Susana Gaudêncio photo by Susana Pomba
Old School Luisa Cunha photo by Susana Pomba